Denis Etienne
Administration/Evangelism
Denis joined our organization in 2018 and hit the ground running. He first met the Founder, through a God ordained encounter at a local hospital in Milot, Haiti. They had a lunch and not long after, Denis started advising the organization from an HR/Development standpoint. He spent countless hours advising on how to best build the team re; organization chart and filling gaps in employment, management, and legal affairs. He quickly fell in love with the mission and kids. He has made a tremendous impact on the staff and kids on better practices operations as well as evangelism and empowerment. His responsibilities include; staff management across all three facilities, budget creation, staff/child development, and evangelism/leadership development with both staff/kids. Denis graduated with an Accounting Science degree at UNASMOH (Universite Americaine des Scienses Modernes d'Haiti) in Port-Au-Prince, Haiti. He resides in Milot, Haiti with his wife and young son and does street evangelism in his spare time.
Wilner Louis
Administration/Education
Wilner (Nene) serves as our Director of Administration/Education. He provides insight to the leadership team on strategic initiatives. He manages the legalization and administrative paperwork as it applies to our partnerships with the local government (IBESR) and law enforcement. He leads our education program throughout all 3 centers. He is passionate about his role in education and the importance of education in his community. In addition, he is also excited and involved in our agriculture and gardening efforts, which is part of our workforce development program. Wilner graduated from "Faculte D'agronomie et de Medicine Veterinaire" with dual degrees in agriculture and psychology. He is married and has 4 daughters.
Archibal Paul
Director, Security/Operations
Archibal has over 10 years of experience working within youth aid organizations. He has provided expertise in budgeting, operations management, and security management. From a young age, he has always had a heart to aid struggling/homeless children. He has a passion to make sure their needs are met and that they always feel protected. He lives in Bonnedugal, Haiti with his wife and son. He speaks both Haitian Creole and English and graduated in 1993 from Miami central high school.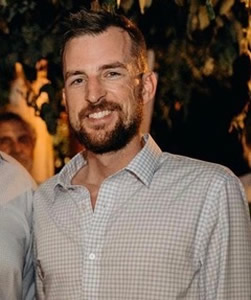 Austin Smith
Workforce Development
I graduated from Illinois State University in 2014 with a degree in organizational leadership. I went on to work at Allstate Insurance from 2014-2019 when I decided to moved to Haiti to volunteer full time. I have been coming to Haiti since 2012 and have been invested in Streethearts since it's inception.
Smitty leads our Christian studies program. His weekly Bible studies at the safehouse are split by age to address the different positive messages each demographic needs to hear. Younger kids are taught forgiveness, sharing, and honesty, while teens learn how to live in Jesus' image while navigating the trauma of an adolescence on the streets. As a youth pastor, Smitty has a special heart for the spiritual growth of children. He loves working with street kids because it creates a space for God to enter their lives and help change their situations.
Sibille Buhlmann
Bookkeeping
Sibille is a physical therapist who came to Haiti for the first time after the earthquake in 2010. Her main focus was to teach haitian medical professionals on Spinal Cord Injury, after completing her training in Switzerland. She worked for one of the largest SCI rehab centers in Europe for ten years before moving to Cap-Haitien, Haiti in 2014. She is in charge of a Neurorehab center at one of the local hospitals and is a teacher at a local school. She has been volunteering with Streethearts for over 2 years, and currently serves as their in-country Accountant working alongside Wegley, Higgenbotham, and Associates (Accounting/Tax services) based in Virginia (USA).
Francis Edouard
Impact Adventures
Francis lived in the States between the ages of 11 and 26, after which he moved to Haiti to make a change and discover his heritage. He was spurred into action against the exploitation of street youth after he overhead two young boys talking about prostituting for food. Francis started at Streethearts in 2013 as a volunteer and has since joined on full-time. He is responsible for our Impact Adventure teams and manages our group experiences as well as short/long-term volunteers. In addition, he assists with marketing, social media, and event planning. He has a background in technology repair, and speaks both Haitian Creole and English fluently. He also serves as a translator. He is an avid learner and is always looking for ways to enhance his education and spiritual development.
Linsey Jorgenson
President
Linsey got her start in International aid working for an orphanage in Cap-Haitien, Haiti. As Program Director, she focused on creating and implementing programs within the orphanage. In addition, she developed multiple projects within the "street" community. It wasn't long before she realized how much time and effort were required to impact these street children that she fell in love with. Linsey founded Streethearts in October, 2012. The model she created focuses on 7 areas necessary for children to cultivate and maintain a healthy heart – Faith (Christian Studies), Nutrition/Clean Water, Health & Hygeine, Safety/Discipline, Sports & Recreation, Education, and Workforce Development. Prior to her work in Cap-Haitien, Haiti she served as the Vice President of Marketing for Back on my Feet, a nonprofit combating homelessness through running, and worked for MOI, Inc. a commercial real estate company in Washington, DC. As Manager of Marketing & Business Development, she was responsible for generating new business relationships, launching re-branding efforts, and executing large-scale corporate events. Linsey is a graduate of East Carolina University, with a Bachelor of Science degree in Communication. To read the full founder's story, click the button below. Linsey lives in Haiti full-time.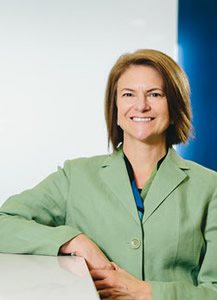 Susan Pelczynski, IIDA, LEED® AP, NCIDQ
Relationship Development
As Managing Principal and Head of the INTEC Group DC office, a nationally ranked Architectural and Commercial Interior Design practice, Ms. Pelczynski brings nearly 30 years of workplace design experience for Fortune 100 and entrepreneurial clients. Susan has participated on several boards including the Virginia Tech College of Architecture and Design Advisory Board, as Board Chair, and is currently serving as Secretary of the Board for StreetHearts. Susan first became involved with Streethearts after hearing Linsey Jorgenson share her Founder's Story. Susan supported the initial drive to collect donated tennis shoes for the boys to jog. She marshalled her friends and resources to help stuff the car, to get more school and clothing supplies to Haiti. And eventually facilitated a virtual fundraiser to raise $15,000 for a Christmas campaign, feeding thousands of people during the holiday week. Susan continues to be an active connector in support of the program.
Justin Shetterly
Treasurer
Justin Shetterly has over fifteen years of accounting, auditing, and financial consulting experience, world wide. He earned his B.A. in Business Administration and Accounting from WVU as well as an International Business Certification from his studies in Italy. He lives in Vienna, VA with his wife and thoroughly enjoys serving others, traveling, and the outdoors.
Justin first volunteered down in Haiti in 2008 and quickly fell in love with the country and its people. He was blessed in 2012 to have had the opportunity to serve as Field Director for another organization located in Cap-Haitien, Haiti and has had a relationship with Streethearts since its inception. Justin is looking forward to serving by adding oversight, advising on financial management , and participating in hands-on service when visiting in-country.
Emily Davis
Director of Organizational Development
Emily first traveled to Haiti in 2010 during a short-term mission trip. During that trip, she met Linsey and was immediately connected to the work she was doing with street kids. Shortly after, Streethearts was founded in 2012 and Emily's passion towards working in Haiti grew as she started as an intern, then Volunteer Coordinator, and finally Director of Organizational Development since 2017. During her time with Streethearts she has led staff development conferences with the Streethearts leadership team, helped revamp the group trip experience through the Impact Adventure program, and most importantly become an "older sister" to the 140+ boys that are now in Streethearts' care.
She has a Bachelors Degree in Psychology and Nonprofit Studies from James Madison University and a Masters in Organizational Sciences from The George Washington University. Emily currently works for The Clearing as a government consultant but continues to travel to Haiti quarterly to re-engage with the Haitian staff and kids.
Kevin Smith serves at the Director for the Institute for Leadership Advancement in the College of Business Administration at The University of Akron in Akron, Ohio. Additionally, Kevin is a professional international speaker, business and personal strategy coach, and writer. Kevin lives in Cuyahoga Falls, Ohio with his wife Kelli Smith and children.
Kevin has been traveling to Haiti since 2014 and has guided 9 subsequent trips totaling over 120 travelers, with the goals of creating more awareness of socio-economic disparity, cross-cultural exchange, and building sustainable business practices which support the missions of NGOs in Haiti. He believes in the mission of Streethearts, the value it provides, and the awareness of critical issues it creates. He is excited about the challenge of assisting this organization grow strategically in its capacity to serve more youth in Haiti.
Robin Patton, MS, CCLS
Secretary
Robin received her Bachelor's degree in Psychology from Birmingham-Southern College and a Master's degree in Human Development Family Studies from the University of Alabama. Robin has been a Certified Child Life Specialist for 15 years and has worked with hospitalized children and their families at Children's Healthcare of Atlanta, Vanderbilt Children's Hospital, and now currently works in the NICU in her local hospital in Tuscaloosa.
Robin has been a part of the Haiti mission team from First Presbyterian Church in Tuscaloosa, AL since 2014. After visiting Streethearts in 2017, the team felt a strong calling to the organization. Robin was inspired by the Founder's story and in awe with how the Holy Spirit has grown and developed the organization throughout the years. Since being able to experience a trip led by the Impact Adventure team from Streethearts in 2019, Robin felt a much deeper connection to the boys and to the Streethearts family and is honored to serve on the board.
Bill first visited Haiti on vacation trips in 1979 and 1980. An interest in Haitian folk tales led him to begin learning the Creole language. Then, in the late 1990's, he and his wife lived as volunteers on a National Wildlife Refuge. As their house was completely off the grid, Bill got on-the-job training in maintenance of a solar power system. Bill is now retired, following a career as a mathematician and a computer scientist. In addition to working with Streethearts, he volunteers with Habitat for Humanity to build affordable low-income housing.
In 2011, Bill met Linsey at an "outreach fair" at his church, Trinity Episcopal, in Upperville, VA. Her enthusiasm led him to return to Haiti, this time as a mission volunteer. In 2012, Bill first visited St. Marc Church in Trouin, in the mountains southwest of Léogâne, where the church and school buildings had been destroyed in the 2010 earthquake. A few months later, he joined a mission trip to the orphanage where Linsey was working. He travels to Haiti often. He has installed solar and electrical systems at a number of schools, churches, and hospitals, in addition to installing and maintaining solar power in the Streethearts buildings.
Matthew Wollack
Fundraising
Matthew Wollack is the President and CEO of ENoble, a Salesforce partner specializing in Human-Centered consulting and application development. He is also the VP of Strategic Development for Wolverine Human Services; Michigan's largest Child Welfare Agency. Matthew completed his undergraduate studies and has his Masters of Social Work from the University of Michigan. Matthew's career started in social work as a Youth Care Worker and he has continued to educate himself, supporters, agencies and legislators as he has grown in his career. He will continue to boldly fight for Child Welfare rights as the industry evolves and help agencies do the same through education and applications. Matthew has joined Streethearts because of his personal and family's longstanding commitment and support of underserved children to ensure they have equal resources and opportunities in their lives.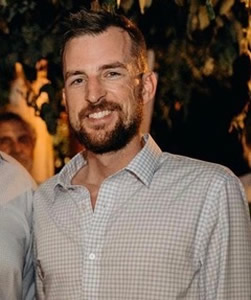 I graduated from Illinois State University in 2014 with a degree in organizational leadership. I went on to work at Allstate Insurance from 2014-2019 when I decided to moved to Haiti to volunteer full time. I have been coming to Haiti since 2012 and have been invested in Streethearts since it's inception.
Kevin earned his B.A. in Business Administration from USC. He has spent the last 25 years in Executive Sales Management and Business Development in Government and Education. He is the current Vice President of the public sector for MarkLogic focusing on sales and services. He also served as Vice President of Sales for Angel, Senior V.P. of Sales for the US & UK for ACS (acquired by Xerox), and worked for Oracle Corp. for almost 10 years leading in business development. Kevin's stellar resume also includes, V.P. of Sales for state, local, and education in the US & Canada for Bearing Point for more than 10 years. He spent several years working in account management for the Federal Government and has overseen projects with revenue streams of up to $60 million dollars.
Hans earned a B.A. in Accounting from Lynn University and followed up with a Masters of International Business from NOVA Southeastern and a Masters of Science in Finance from FIU. He began his career working for a Caribbean import/export company. He then was employed in Miami at an Engineering firm as Project Administrator and was essential Expedition document control software and Primavera Scheduling software expert. He customizes reports for Expedition using Sybase Infomaker software and has provided financial and risk management services as well.
Laurence Desvignes has a Bachelor degree in agronomy and development, a Master degree in agriculture and a Master Degree in International Relations and European Politics. She has 20 years' experience in 20 war-affected countries where she worked both in development and emergency situations. She worked with various NGOs as an agronomist initially and with the International Committee of the Red Cross (ICRC) as a coordinator, then general manager of mine action programs worldwide. In 2005 she arrived in Haiti as the regional office manager for ICRC in northern Haiti. In 2008-2009, she was the assistant manager for a private import company as well as its director of operations for a tourism project in Labadie. Following the devastating earthquake in Haiti in January 2010, she was recruited again by the ICRC. From October 2010 to October 2011, she ran the MSF office (Doctors without Borders) in the North for the emergency response to the cholera epidemic. Currently, she is the Program Manager of OXFAM for the North and North-East departments and also serves as the President and founder of MANUSODANY, Association for Haiti, a French NGO registered in Haiti.
Kent Husted launched Empowering Action in January 2013. He holds a Masters of Business from The Johns Hopkins University and a Masters from Dallas Theological Seminary. Before being called to EA, Kent served in student ministry for 20 years in the metropolitan area, most recently at McLean Bible Church in Washington, D.C. Numerous short-term mission trips around the globe were the impetus to form Empowering Action.
Daniel Gibson is a founding partner of Sylebra Capital Management and has been working for the firm since June of 2011.  Sylebra Capital Management is one of the largest hedge funds in Asia with ~$1bn+ in assets under management and focuses on the technology, media and telecom industries.  Prior to that, he worked at Coatue Capital from 2008 to 2011 as a Partner and Analyst.  From 2006 to 2008 he was an associate at Calera Capital, a multi-billion private equity fund based in Boston.  He started his career with UBS Investment bank in New York as a member of the media group.  Mr. Gibson has a BA in Economics from Amherst College.
Megan is mental health therapist who specializes in substance abuse and trauma. She has been in the field for 9 years in various settings and started her own private practice in Raleigh, North Carolina 3 years ago. Megan has been traveling to Haiti for 6 years now to help wherever it is needed. Normally she brings art therapy activities for the boys and tries plan at least a few adventures to get out and see some of Haiti. Megan has enjoyed watching Streethearts grow from the very beginning when it was just an idea into the great nonprofit it is today. Megan has enjoyed watching some of the boys who were there from the start, grow into wonderful young men who want to change and lead their country. She feels blessed to be able to have the privilege to visit every year and feels it is truly an experience that grows her every time.
Jen works as a medical device sales rep. She became involved with Streethearts since 2013 (?) after seeing and hearing about Linsey's passion for the boys and the work she doing. Jen is a monthly sponsor and also travels to Haiti to volunteer in any capacity needed; whether its joining forces with the kids contributing to the community or just passing time playing soccer and hanging out. Jen states, " I have gotten such joy from watching the boys grow, develop and evolve from being "street kids" through this incredible program. Sreethearts has changed my life and they forever have my heart!" Ke pou laria!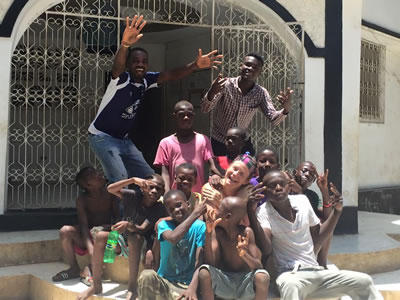 Jennifer is a certified French and ESL teacher and holds a Masters of Arts in Teaching a Second Language. She has been teaching French to elementary school students for 21 years. She currently works at Glenwood Elementary in Chapel Hill, North Carolina. She loves working with children and has always had a special connection with them. She has been to the northwestern region of Haiti several times in the past two years on mission trips. Most recently she hosted a summer camp in Cap-Haitian, where she and five colleagues were paired with Haitian teachers to provide a variety of math, science and language arts enrichment experiences to one hundred students in the Cap-Haitien area, which included boys from Streethearts. We are thrilled to welcome Jennifer to Cap-Haitien, Haiti where she will be working with our children in an effort to further their education.
Sarah is a senior associate attorney at the law firm of Alston & Bird LLP, where she practices corporate law with a focus on finance. Sarah received her Juris Doctor from the University of North Carolina at Chapel Hill and her Bachelor of Arts in Communication and Political Science from East Carolina University. Sarah lives and works in midtown Atlanta and enjoys traveling and doing anything outdoors.
"I became involved with Streethearts when I visited with a Chick-fil-A team through Lifeshape International in August of 2015. I knew right away that God was working in this place and that I wanted to be more involved with this incredible organization. My husband was able to visit in September of 2016 and our hearts remain focused on supporting Linsey, the staff, and the boys at Streethearts as the Lord provides opportunity." Maggie is focused on sharing Streethearts with her church and local community to increase support and awareness. She volunteers with one of our partner organizations, Woven Grace, in finding additional retailers to sell the products the Streethearts boys make to include; greeting cards, journals and keychains.She resides in Terre Haute, Indiana, with her husband, Derek, and two children, Brody (5) and Mazie (3). She loves playing and watching all sports, reading, speaking and teaching about Jesus, and supporting her husband with their Chick-Fil-A restaurant.
Kerry has spent the past 15 years building relationships across the DC, MD and VA markets, as the CEO Meet Market Inc. With broad business development experience spanning commercial real estate, technology and the pharmaceutical sectors, she has developed a client portfolio ranging from Non-Profits to Fortune 500 companies. Kerry's success is based on unwavering client and strategic partner advocacy and her conviction that the clients she represents offer their respective industry's best and brightest. Kerry is THRILLED to be part of the StreetHearts' Team and looking forward to supporting this incredible organization.
Donna is a Licensed Clinical Social Worker in Pennsylvania working with people of all ages; always a special interest in children, attachment/bonding, trauma, and culture. Her lifelong call to serve God and people led her to North Haiti in 2010. She has worked with psychiatrists, social workers, and counselors providing mental health clinics and education in several areas from Ouanaminthe to Cap Haitien, with the goal to contribute to self-sustaining Mental Healthcare program development in Haiti. She first came to Streethearts in 2016, very impressed with it's integrity and success, she is excited to be invited back and hopes to return again and again!!
Lindsey is a certified School Counselor from south-central Pennsylvania. She spends the school year working with children in grades K-8. She is married to Shawn and they have two amazing children together, Easton and Emerson. Lindsey took her first international trip in the summer of 2016 to provide mental health care to the people of Northern Haiti. A stop at Streethearts during that trip was a complete blessing from God. Lindsey was amazed at the resiliency, and the grateful hearts and kind spirits of the young men she met there. Lindsey hopes to be able to continue a relationship with the Streethearts family and the beautiful people of Haiti!
Lauren is a gifted artist and true creative soul. She has been blessed with the ability to flourish her God-gifted creative talents into a career as a graphic designer for over 15 years. When not pursuing her passion for design, Lauren spends her free time exploring new music, and cheering on her alma mater, the East Carolina Pirates. It was during her time at ECU that Lauren met Linsey and was instantly impressed by her infectious sense of humor, outgoing personality, determination, and spirit. With a piece of her still left in North Carolina, Lauren dreams of lazy days on the beach in the Outer Banks with her rescue pit bull, Rizzo. Lauren continues to be inspired by Linsey and her hard-working team at Streethearts who keep the lives of many capable, inspiring young men at the forefront of their own.